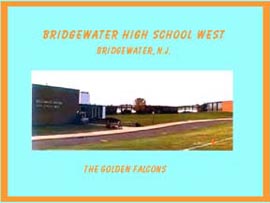 Kimberly Erin Powers was born December 3, 1971 in Bridgewater, N.J. where she lived until leaving for college. Her father, Dennis, was a police officer and her mother, Gerry, was a district-level manager for AT&T. As a child fond of animals, Kim thought she might like to be a veterinarian when she grew up. She lists reading as a favorite hobby when she was growing up, one she still enjoys.
Shown above is the high school Kim attended. A popular girl, she played soccer and "partied a lot". She enjoyed English, hated math and her grades were mostly average. Always strong-willed, Kim says she was "sort of a rebel" in high school.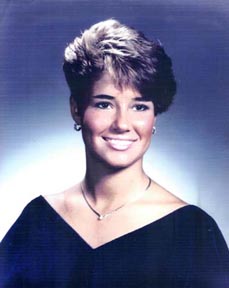 In 1990, at the age of 18, Kim graduated from Bridgewater West. Shown above is her Senior Class photo; under that upswept hairdo is the familiar face that has gotten even cuter over the years!