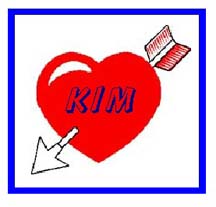 In college, Kim had met, but never dated, a young man named Brian. After graduation and now living near the college, Kim and Brian began to date. The romance turned serious in 1997 when they became engaged to be married.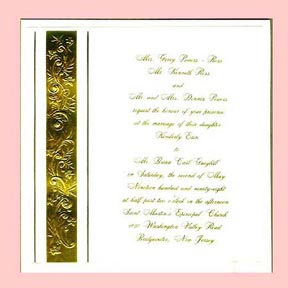 After being engaged for over a year, Kim and Brian set May 2, 1998 as their wedding date. The invitation shown above was sent to family and friends by Kim's mother and step-father and by her father and his wife. The ceremony was planned for a Saturday at the Episcopal Church in Bridgewater.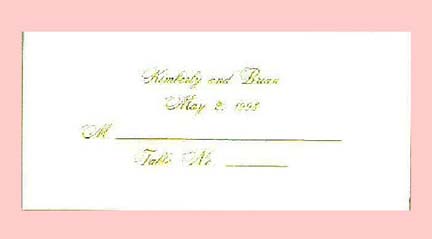 Among the many arrangements made for the wedding was the printing of this placecard intended to assign the seating for the reception dinner following the ceremony.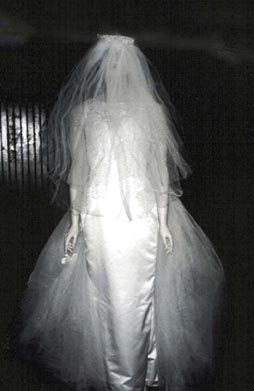 Above is the wedding dress and veil that Kim selected. The sheath is satin with the bodice studded with pearls and intricate floral overlay. Its chiffon train extends from mid-back to the floor. The veil's tiara is decorated with matching pearls.
As Kim attended her fitting, nothing in the smile on her face and the excitement of the moment betrayed the doubts she was soon to disclose. But just three weeks before the ceremony, Kim called it off. A note was sent to the invited guests announcing the "postponement" but it was never to be.